Assessments and National Tests
Assessment for learning is at the centre of teaching and learning at Anker Valley Primary Academy.
FFT Aspire Pupil Tracking
Teachers at Anker Valley Primary Academy will make use of the FFT Aspire Pupil Tracking system to record all assessment outcomes including Teacher Assessments and Standardised Tests.
Teachers' summative assessment
Taking account of all the evidence accumulated over a term, including the results of standardised tests or any other tests or other assessment activities, teachers arrive at a summative assessment of pupil achievement in reading, writing and mathematics. They evaluate current attainment by considering how well children have learned what has been taught.
Assessment in the Early Years
From September 2021, it will be statutory for all primary, infant and first schools in England to complete a short task-based assessment of the children's early literacy, communication, language and mathematics skills when they begin school in reception.
This reception baseline assessment (RBA) will take place during the first six weeks of starting school and will take the format of a short one -to- one session with the children's class teacher or teaching assistant, during which, they will complete a number of practical and interactive tasks. The tasks are designed to be inclusive; this means that they are accessible to all children, including those with special educational needs or disability (SEND) or English as an additional language (EAL). The children will be able to answer questions verbally or by pointing and moving objects and their responses will be recorded electronically by the adult completing the assessment.
There will be no need for pupils to prepare for the assessment, either in a pre-school setting, or at home and in most cases the children will not be aware that they are being assessed. There is no pass mark or score for this assessment, but it will provide a snapshot of where the children are when they start school in the reception year and establish a starting point to measure the progress the children make by the end of Year 6. Teachers will receive narrative statements, which will tell them how each child performed in the assessment and these will inform the planning and teaching. Although schools are not required to report the narrative statements to parents, they will be an integral part of discussions of Autumn term parent consultation meetings.
Data from the assessments will only be used at school level to measure progress and will not be shared or published externally until 2028. It will also not replace the good practice of schools liaising with early years settings and parents to gather and share information on children starting reception.
More information for parents can be found on the following website:
https://www.gov.uk/guidance/reception-baseline-assessment-information-for-parents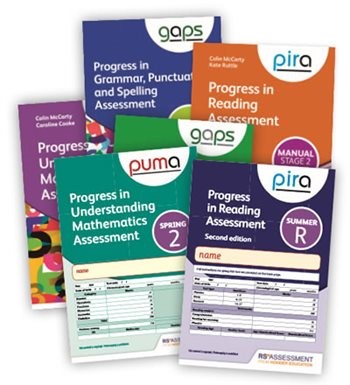 Standardised Tests (Years 1-6)
Standardised Tests (PUMA and PIRA and GaPS) are conducted three times for children in Years 1-6. The results of these tests inform:
An evaluation of the progress pupils make throughout the year and year-on-year;
Moderation and benchmarking of standards and expectations across year groups within and between Trust academies;
Triangulation of the evidence available to inform teachers' summative assessment judgements.
Formative Assessment
Formative assessment is used to inform teachers' planning alongside school leaders' planning for professional learning and school improvement.
Age standardised scores as well as on-going teacher assessments are recorded in FFT Aspire Pupil Tracking.
Your child's attainment and progress within Reading, Writing and Maths will be shared with you within parent consultation meetings each term. You will receive a written report if your child's attainment at the end of the Summer Term.
Statutory National Assessments
Within all schools in England, children will undertake the following assessments:
Children in Reception are assessed by the class teachers against the Early Learning Goals.
Year 1 children undertake a phonic screening check in June. These results are shared within your child's annual report.
Children in Year 4 undertake a multiplication check in June which assesses recall of multiplication facts.
SATs are taken by children in 6 during May. They assess reading, Writing, Maths and spelling, punctuation and grammar. Y6 children are also assessed in Science.
Results from these assessments are shared at the end of the summer term with your child's annual report.