We're going to the zoo!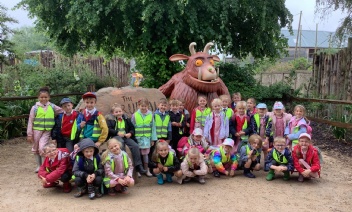 Herons enjoyed their trip to Twycross Zoo as part of their Science learning!
Despite all the rain, the children had a fabulous time and learnt a lot from the trip! All children were impeccably behaved, especially with the weather conditions.
During the morning, the children took part in a workshop with one of the zookeepers. The children learnt all about the different types of habitats in the world and what animals can be found in each. The children then had to select an animal, cuddly toy and sort it into the correct habitat. What a fabulous job they did! Walking around the zoo, the children saw tigers, giraffes, rhinos and many more animals. They also learnt lots of interesting facts such as there are only 40 Amur Leopards left in the wild and how to distinguish between a monkey and an ape.