Run, run as fast as you can!!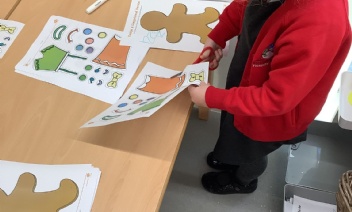 This week in Dragonflies, the children have listened to the story of the Gingerbread Man.
In the continuous provision they have been making their own paper gingerbread people, showing just how well they can cut out the different items of clothing. They have also produced some fantastic adult led writing with Mrs Free, writing in speech bubbles what they thought the Gingerbread Man might be saying. Lots of special Headteacher stickers have been given out to reward super writing!