Imaginative Play in Dragonflies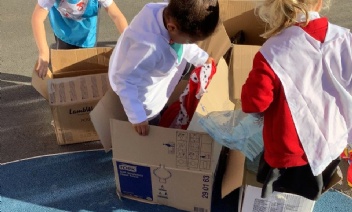 The children in Dragonflies have thoroughly enjoyed a delivery of boxes from Mrs Chyla this morning!
They have used their imaginations to create different vehicles including a train and a car. The children then role played getting ready for work and travelling to different destinations and added in some of the role-play costumes too! They have had a fabulous time!