Dragonflies First Music Concert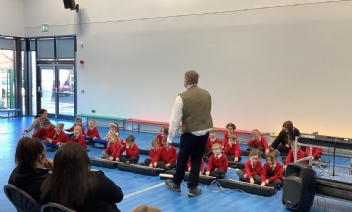 On Monday 17th January, Dragonflies performed a selection of songs that they have been learning with Mr Sullivan from Rock It Music.
The parents were delighted to be able to see their children playing the keyboards and steel pans and even had the opportunity to join in with one or two of the songs themselves. We cannot wait to showcase more of our Dragonflies incredible musical talent throughout the year.