Traditional Tales and Frosty Mornings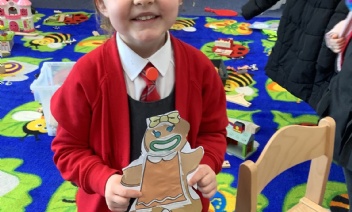 This week in Dragonflies the children have started to find out about Traditional Tales.
They have begun by reading the story of the Gingerbread Man. In the continuous provision, they have been making their own gingerbread people using a range of different crafting materials.
Mrs Free and Miss Garrett have also taken advantage of the colder weather, by using it to explore frost and ice. The children put their Wellington boots on and observed the frozen puddles and the frost on top of the outdoor surfaces.