A Special Trip to the Post Box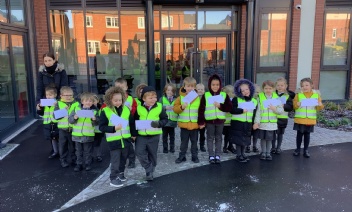 On Thursday, Dragonflies took some very special letters to the post box.
Dragonflies were very excited to walk to the post box to send their letters to Father Christmas. They made sure that their letters had a stamp and the correct address before making a wish as they posted it. I wonder if they will get a letter back?