Celebrating the King's Coronation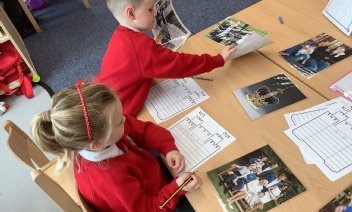 The children in Dragonflies lead a special Family Assembly for the coronation of King Charles III.
On Friday 5th May 2023, the children in Dragonflies led an assembly all about the Coronation of King Charles III. The children had worked hard to learn lines and the National Anthem. They presented facts about the life of King Charles and the celebrations which would take place at Westminster Abbey. We were extremely proud of their performance and would like to say a big 'Thank you' to the parents and carers, who helped the children to learn their lines at home too! Over the week, the children have also accessed a range of learning activities within the provision linked to the Royal Family and the coronation of King Charles III.