Valentines and Pancakes!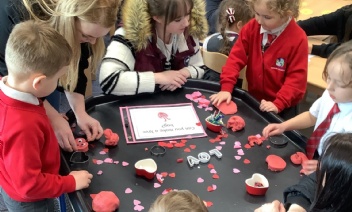 On Tuesday 14th February, we welcomed our families into school for a Valentines and Pancake afternoon.
Families joined the children in the classroom to take part in some Valentines themed activities before joining the children on the playground for our annual Pancake Race.
The results were as follows:
Team Trent in 1st place with 71 points!
Followed closely by Team Tame in 2nd place with 69 points,
Team Anker in 3rd place with 64 points,
and Team Avon in 4th place with 60 points.
Huge thanks to all of our families for coming along and joining in with the races!