Prickly Hay Nativity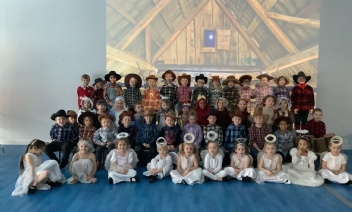 This week Dragonflies and Herons performed their nativity Prickly Hay.
They were absolutely incredible at singing, dancing and learning all of the lines that they needed to. The parents and staff were very proud of them and they were all presented with a certificate to show how amazing they were.