New Trees for our Forest Area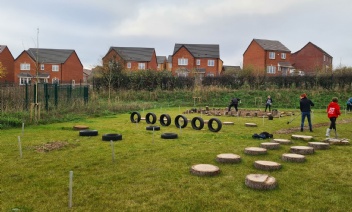 On Friday, we took delivery of 60 saplings from the Woodland Trust and over the weekend, Miss Garrett has been incredibly busy planting them all in our Forest area.
I am sure you will agree that it is starting to look fabulous; the children have enjoyed have their first Forest sessions this half-term. We will soon be sending out the details of our Christmas Hamper raffle very soon, and this year would like to raise money to buy the firepit and tools that will complete our Forest area.