Harvest Festival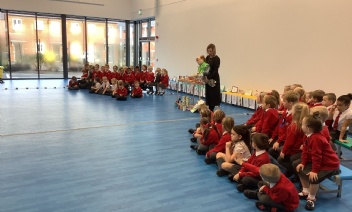 On Friday 21st October, we celebrated Harvest at Anker Valley.
The children shared with the parents the story of Puddles the Cat and the trouble he caused in Reverend Fisher's Harvest Festival. Mrs Horlor talked about the importance of giving thanks for all of the food that we have as well as the importance of always remembering to say 'Thank you' even if we don't always like the food that we have.
We were overwhelmed by the generosity of our parents and look forward to sharing exciting news very soon about how the Harvest donations will be distributed.