Reception Starters for September 2022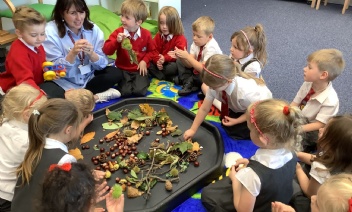 If your child's fifth birthday is between 1 September 2022 and 31 August 2023, you will be no doubt be starting to think about applying for a Reception place for September 2022.
At Anker Valley, we pride ourselves on offering an education where we aspire for excellence for all, by offering a bespoke curriculum that takes influence from our local area and the natural environment. We would love you to come to see this for yourself and have a tour of our newly built school at our open evening on Thursday 14th October at 5:00pm. For further information about the event, please contact our school office on 01827 949310 or via email on office@ankervalley.org. We look forward to meeting you.