English
English Intent
At Anker Valley Primary Academy, we endeavour to inspire a passion of life-long learning of rich and varied literature, through the use of high-quality texts, ensuring a carefully planned approach to the curriculum. We aim to enable all learners to become effective and creative communicators, through spoken and written language.
A high level of proficiency in English is a huge advantage and our main aims is to provide our children with the tools they need to confidently explore the world around them now and in later life. English skills and knowledge clearly progress through our ambitious, broad and balanced curriculum, with the main objective of enabling our children to:
Develop speaking and listening skills through discussion that enables them to communicate effectively thus furthering their learning.
Develop their ability to read, understand and enjoy a wide range of literature and authors (classic and modern).
Become confident writers who take pride, adapt their language and write clearly and accurately for a range of contexts and purposes.
A range of high-quality contemporary and classic texts have been carefully chosen to enrich the English curriculum and provide memorable experiences for our pupils. Our curriculum meets the needs of all learners and follows the aims of the National Curriculum for English 2014. Teachers also ensure that cross curricular links are made with foundation subjects allow for the application of English knowledge and skills.
Reading Intent
Anker Valley Primary Academy children and staff love reading! We are determined to make everyone, children and adults, a reader, as we know that it will provide a firm foundation for future learning. Therefore, reading is enthusiastically promoted across all areas of the curriculum, providing opportunities for our children to embrace their own individual learning journey and celebrate their reading milestones within our reading community.
Through teaching reading well, we understand that children will be able to access the rest of the curriculum and reach their full potential. Phonics is a fundamental part of our EYFS and Key Stage 1 curriculum.
We pride ourselves on developing a love of reading throughout the school and consistently promote our reading for pleasure ethos. The reading diet that we offer our learners is varied and motivational. Each class has their own reading corner and a weekly slot in our wonderful library, where children can go and access a wide range of books that they can read for pleasure, so that an Anker Valley reader sees it as something to enjoy and not a chore! Every week, all children will bring home a library book to share at home with their parents in addition to a book matched to their developing phonic ability.
We expect children to read as often as they can at home and for this to be recorded in their reading diary. We celebrate effort and progress in reading through our Reader of the Week award in addition to Rainbow Reads, which rewards the number of reads each child has completed at home when they hit the different milestones e.g. 25, 50, 75, 100, 250.
To ensure our children develop the skills needed to read fluently and with understanding we:
Teach the phonological skills required to decode texts in our daily Little Wandle Phonics lessons in Reception and Y1.
Provide opportunities for children to apply their phonological skills in Little Wandle group reading sessions.
Assess children's phonic knowledge half-termly and use this information to check progress from their starting points.
Ensure that, whilst children are learning to read, they read from books carefully matched to their developing phonic knowledge.
Ensure that teachers and teaching assistants are aware of the children in their class that require additional reading practice and keep up phonics sessions.
Carefully plan the English learning journey, including key texts, ensuring opportunities for children to talk about the texts they read and develop their understanding.
Build upon prior knowledge and teach reading strategies.
Ask and answer questions about our key texts and class stories.
Ensure opportunities for 1:1 reading.
To promote reading for pleasure and a love of reading we:
Develop children's engagement with, and understanding of, key texts when reading as part of our English lessons, whole class reading, wider curriculum and class stories.
Create a reading rich learning environment, including inviting reading areas.
Visit the school library at least once per week and Tamworth Library at least half-termly.
Read books to children daily in story time.
Offer reading workshops for parents alongside their child to support understanding of the approaches used to deliver reading in school.
Invite an author or poet into school at least once per year.
Encourage and motivate children's independent reading through a reading reward scheme.
Ensure that children are exposed to a wide range of fiction and non-fiction texts.
Record, praise and celebrate children's reading across the curriculum.
Phonics
At Anker Valley Primary Academy, we have chosen to follow Little Wandle Letters and Sounds for phonics because it is a DfE approved systematic, synthetic phonic scheme, which engages children in phonics and reading. The English lead alongside class teachers, regularly monitor pupils' progress together until every child can read fluently. Alongside daily discreet phonic lessons, the children have opportunities to consolidate their learning through independent activities, whether these are through enhanced provision, guided reading or writing sessions. Children practice reading decodable phonics books consistent with their developing phonic knowledge and skill and their knowledge of common exception (tricky) words. This is so that, early on, they experience success and gain confidence as readers. Re-reading and discussing these books with the teacher supports their increasingly fluent decoding. In addition to daily reading lessons, phonics and teaching phonic strategies takes place throughout the school day.
Every child has a Collins Little Wandle phonics book to take home weekly, as well as another book that they choose from our school library to share at home and read for pleasure. This is a book that the children individually select and may not be matched to their current phonic phase but can be read to them by parents. Children will enjoy listening to a class story read to them daily by the class teacher. As the school grows we will from Year 2, teach reading skills through daily Whole Class Reading sessions.
Writing
As part of each English unit of work, teachers plan the spoken language, reading and writing objectives children need to achieve, utilising the English Curriculum Progression Grids and Trust Objectives. Each 6 week topic is linked to one or two quality texts to tie the whole curriculum together. Teachers decide on the final writing outcomes and 'plan backwards' from that to ensure children build the knowledge, skills and understanding they need to confidently create an independent piece of writing. Opportunities to write within the wider curriculum are also planned for to allow for children to apply writing skills in other subject areas.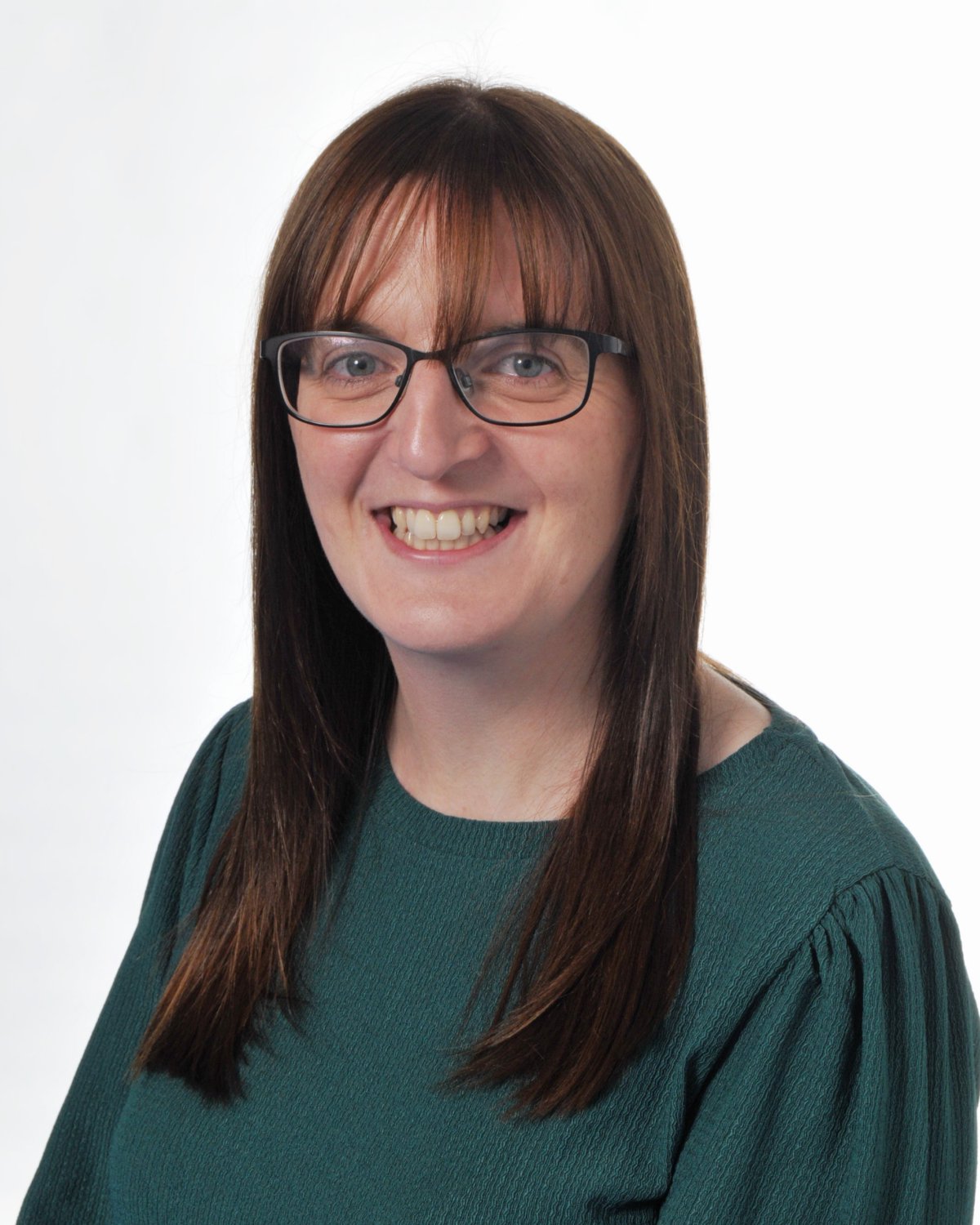 Mrs Andrea Free is the Writing lead at Anker Valley Primary Academy.