Heatwave at Anker Valley!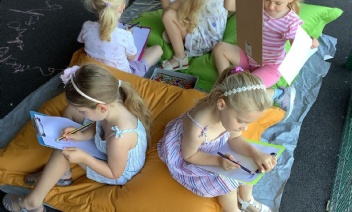 It is Dragonflies last Monday before the summer holidays and with the extreme temperatures forecast for today the children have come to school in their own loose-fitting clothing with their hats and sun cream on ready.
They will be spending the day in the shade of the Year 1 outside area and, at lunchtime, their teddy bears will be joining them for a picnic lunch, followed by an ice pop treat to keep them all cool!