An exciting delivery for Dragonflies!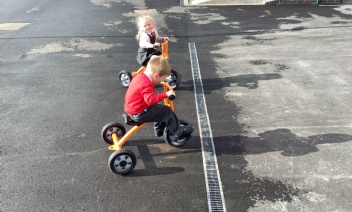 The bikes have finally arrived at Anker Valley!
Since September, we have been receiving lots of lovely deliveries of new resources for our classroom. On Friday, Dragonflies were very excited to have some new bikes to play with. They have enjoyed riding around the outside area and have been practising their pedalling. Mrs Free and Miss Garrett would love to see some photos of the children practising riding their bikes at home too.