Big School Birdwatch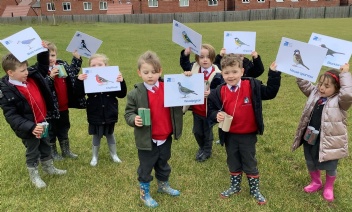 On Friday 28th January, Dragonflies took part in The Big School Bird Watch. They made their own binoculars in class, and then went out on to the school field to find as many species of bird as they could!
They took different pictures of birds with them to help spot each species. They had lots of fun and enjoyed learning about birds. They took their binoculars home and looked in their own gardens too, so they could come back to school and tell Mrs Free and Miss Garrett all about it.