New Year Performance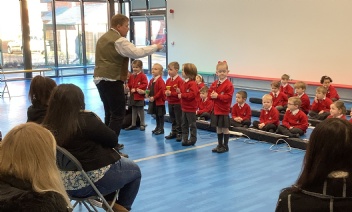 On Monday 17th January, Rockit Music came in to do a New Year's Performance with Dragonflies for all the parents. Some children played the keyboard, some played the steel pans, and some rang the bells. They played lots of songs for parents and staff to listen to, and they were amazing – some parents even joined in!
We think there could be some musicians in the making.