Easter Bonnet Parade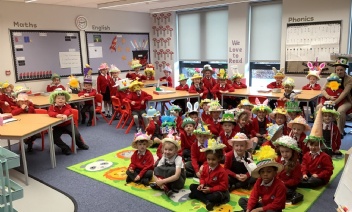 Dragonflies and Herons have been busy preparing for our Easter Bonnet parade at home over the past few weeks.
We were overwhelmed by the creativity that they have demonstrated through their designs. However, there could be only one winner in each class and this was voted for by the children. It was a very tough choice as there were so many fabulous entries...
However, the congratulations went to Edison and Theo!